Continuous PU Sandwich Panel Production Line
Update::2017-03-14 13:28 View: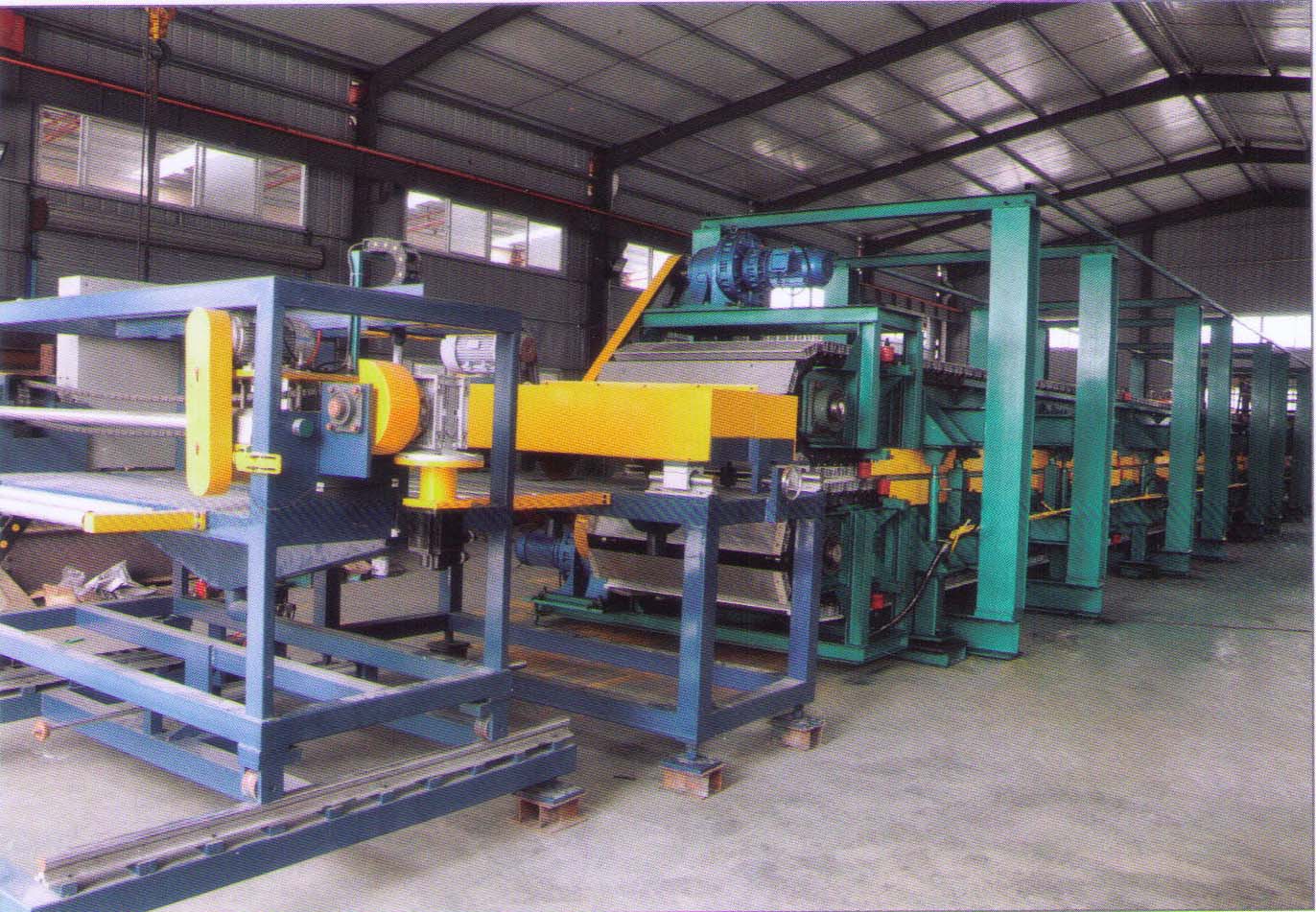 Continuous PU Sandwich Panel Production Line
Main technical parameters of production line:
Production line shape size
48000*8000mm
highest temperature
70℃
products specifications
Width:1200mm
Thickness:15~100mm
Minimun cut length
1200mm
Production speed
3-8 m/min
Diagonal accuracy
±2mm
Weight
40T
total power
120kw
Product advantage:
1. Strong expansibility:
At the back of the increased hanging board, pallet.
Unit equipment such as packaging, can fully automatic production of double-sided color powder core board, color plate and the soft surface sandwich board, soft layer sandwich board and other kinds of sandwich plate.
2. Technical advantages:
A complete set of production line adopts the European design, technical data through technical transformation, reduce costs, high stiffness, strength, precision and stability of the equipment.
3. A complete set of electric control USES the international leading system, reliable operation, low failure rate.
4. High flatness of plate, finished product core material density uniform.
Production line of the structure:

Applications:
1. The plank class:
Including: interior decorating plate, cold storage board, exterior wall decoration hangs Taiwan, ceiling, roof insulation board, wall insulation board and other civil construction and steel structure construction, etc.
2. The ventilation pipe class
Main application with the central air conditioning ventilation pipe.
3. The cladding material of pipes and containers
Mainly used in petroleum, chemical industry, such as heating, municipal pipeline insulation class.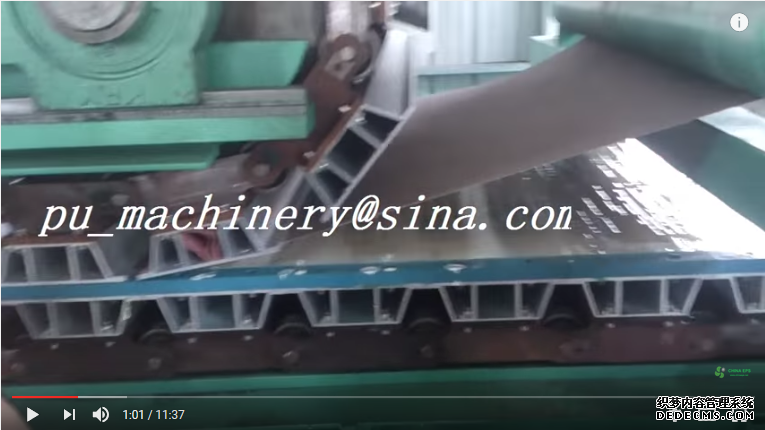 https://youtu.be/RBNJEtgNvQM